Bosworth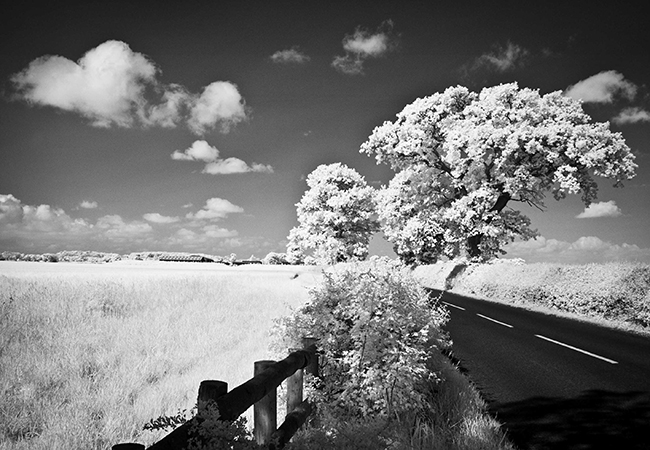 Bosworth Battlefield, Leicestershire
This photograph was taken from Fenn Lane, near the villages of Dadlington and Stoke Golding, looking across the site of the Battle of Bosworth. It used to be thought that the fighting took place about two miles to the north, in the vicinity of Ambion Hill, but new archaeological evidence has enabled experts to relocate the battlefield. The battle took place on 22 August, 1485, and led to the death of Richard III. Henry Tudor took the throne as a result, marking the end of the Yorkist dynasty.
Though Richard was defeated at Bosworth, he was an experienced soldier. It is now known that Richard suffered from scoliosis – a progressive condition that leads to curvature of the spine – but this did not prevent him from pursuing a military career. He was able to ride, to wear armour and to use weapons in battle – even though these activities may have caused him considerable pain. As a young man Richard fought in two earlier battles of the Wars of the Roses, at Barnet and Tewkesbury, and he remained militarily active throughout his life. In 1482, when he was still Duke of Gloucester, he was the commander of the vast English army that invaded Scotland and captured Berwick.
Towards the end of the Battle of Bosworth Richard killed Henry's standard bearer, and may even have come close to reaching Henry himself. However, it was at this point that the powerful Stanley brothers intervened on Henry's behalf, having remained aloof until then. Richard's personal following was overwhelmed, and the king was cut down. Analysis of Richard's remains suggests that his body was subjected to further injuries after death, and these were presumably intended as ritualistic acts of humiliation (although even the most hostile accounts of Richard's life acknowledge that he died bravely). Richard's body was taken to Leicester, where it was displayed for two days. He was subsequently buried in the Greyfriars' Church.