Cawood Castle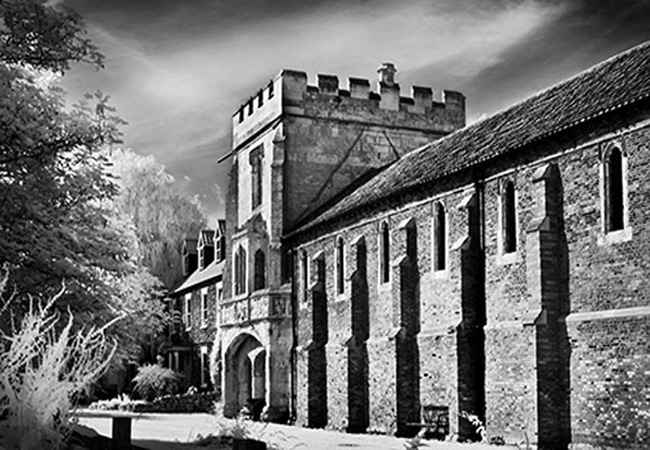 Cawood Castle, North Yorkshire
Cawood was a residence of the archbishops of York. The castle dominated the medieval settlement of Cawood (to the south of York), where a ferry across the Ouse provided a useful source of revenue for the archbishops. Cawood's wharves were also important - not least after the construction of the Bishop Dyke, a canal which carried stone from the archbishops' quarry at Huddleston (near Sherburn-in-Elmet). The stone was then moved on from Cawood by river. Much of the stone was destined for building works at York Minster, although by the late 1440s Huddleston stone was being used further afield (at King's College, Cambridge, for example).
The most significant event in Cawood's history took place on 6 September 1464, when Archbishop George Neville's enthronement feast took place at the castle. George Neville was a talented and learned man, although his meteoric rise within the church was largely due to family connections. He was the younger brother of the Earl of Warwick, and the 'Great Feast' was designed to convey a clear statement of Neville power – at a time when Warwick's relationship with Edward IV was deteriorating. The scale and luxury of the occasion were extraordinary (provisions included, for instance, 2000 pigs, 400 swans and 100 tuns of wine), and a reported 2000 guests were entertained like kings.
By the Yorkist period the castle had become a palace, surrounded by gardens and orchards, although very little is preserved today. However, the splendid gatehouse (pictured), built by Cardinal John Kemp in the early fifteenth century, provides some sense of the castle's former grandeur. The decorations include reliefs of Kemp's cardinal's hat, of which he was extremely proud! The surviving remnants – the gatehouse and an adjoining domestic wing – have recently been restored and are now in the care of the Landmark Trust.
| | |
| --- | --- |
| | |