Crowland Abbey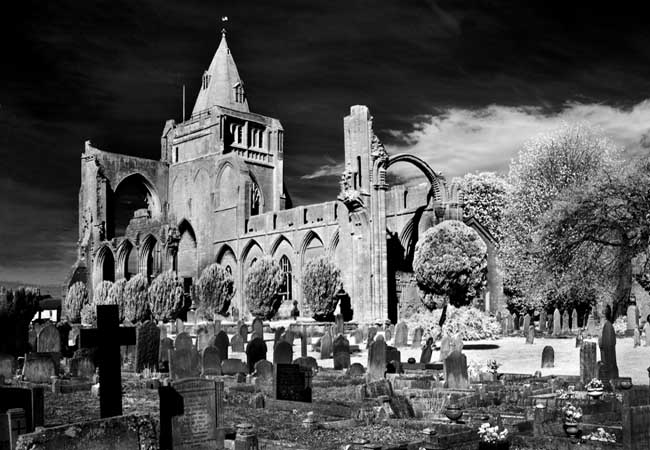 Crowland Abbey, Lincolnshire
The abbey of Crowland (or Croyland) was dedicated to the Anglo-Saxon Saint Guthlac, a noble warrior who became a hermit. It is best known today for the
Crowland Chronicles
, of which several continuations were compiled at the abbey during the later fifteenth century.
The author of the second continuation, which was written early in the reign of Henry VII, appears (at least on first impressions) to have been especially well-informed about political events. The second continuation has therefore come to be regarded as an important historical source for the Yorkist period, particularly for the reign of Richard III. Many historians have argued that the author must have been closely associated with the Yorkist government; it is usually assumed that he was a career 'civil servant'. Various candidates have been put forward over the years, including John Russell, Richard III's chancellor. However, the most recent research, by Dr Alison Hanham, has suggested that the second continuation was written, after all, by a monk of Crowland.
Edward IV visited Crowland in 1469, on his way to visit his castle at Fotheringhay. The first Crowland continuator recorded with satisfaction that Edward spent a night at the abbey as 'a well-pleased guest'. Enjoying a welcome break from the cares of state, Edward was 'greatly delighted with the quietness of the place and the courtesy shown to him'. Returning the monks' courtesy, on the following morning Edward took time to stroll in the village of Crowland, whilst also praising the village's houses and its bridge. Unusually, the bridge was built with three arches (emblematic of the Holy Trinity), because it then crossed the point where the River Welland split into two different directions. The river has long since dried up, although the bridge still remains.
| | |
| --- | --- |
| | |