Lavenham Wool Hall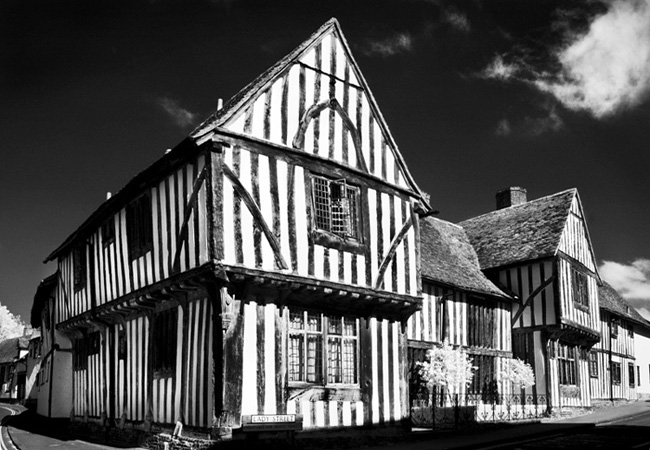 Lavenham Wool Hall, Suffolk



Often described as 'the most complete medieval town in England', Lavenham is a pretty little place today. It now contains over 300 listed buildings, many of which can be dated to the later fifteenth century. Some extremely impressive houses were built for local merchant families, to signify their rising status, but more practical buildings were constructed too. For Lavenham this was a time of significant growth and expansion - although much of its wealth remained concentrated in the hands of a small elite.

During the Yorkist period the town was approaching the height of its prosperity, owing its success to the textile trade. Lavenham's blue serge cloth became famous throughout Europe. By 1524 Lavenham would become the fourteenth richest town in England, its income outstripping that of older, more established towns such as York, Lincoln and Gloucester. The last years of the fifteenth century also saw the building of a new parish church, St Peter and Paul's, which is a spectacular example of the perpendicular style. (The construction of the church was partially funded by the local lord, John de Vere, Earl of Oxford, who commanded Henry VII's forces at Bosworth.)

The Wool Hall (pictured) is a much less imposing building than the parish church, but in its more modest way it also bears witness to Lavenham's vitality during the later middle ages. A typical building of the Yorkist period, constructed in 1464, this was the meeting place of the guild of the Blessed Virgin. After the suppression of the religious guilds it was used for the trading of woollen cloth and yarn (giving the building its modern name), and was later divided into three houses. In 1911 the Wool Hall was scheduled to be demolished, but fortunately a vigorous local campaign ensured its survival. It now forms part of the Swan Hotel.
| | |
| --- | --- |
| | |