Middleham Castle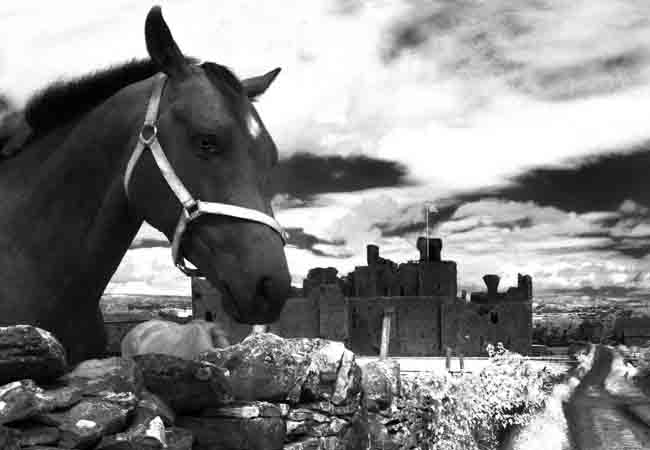 Middleham Castle, North Yorkshire
This imposing castle was renovated during the Yorkist period, giving it a palatial aspect. In the 1460s Middleham was an important residence of the Earl of Warwick, who held substantial lands in Yorkshire. After Warwick's fall the castle was granted to Richard, Duke of Gloucester, who later became Richard III. Richard also married Warwick's younger daughter, Anne, which cemented his position as the heir to Warwick's power in the North. In the years that followed Richard established himself as the greatest magnate in northern England, earning a reputation for 'good lordship' that attracted many men to his service.
Richard must have known the castle well before he became its lord, because he grew up in Warwick's household; he may also have come to know his wife here. It has therefore been suggested that Richard formed a strong attachment to Middleham, which is often described as his home. Whilst it should be remembered that a medieval nobleman's life was usually peripatetic, and that Richard's was no exception, there is further evidence for his affinity with Middleham: Richard hoped to establish a religious foundation here, for instance, and secured new commercial privileges for the town. Towards the end of his life, however, the castle must have held more painful associations. Richard's only legitimate child, Edward, who was born at Middleham around 1475, also died here in 1484.
This area of the Yorkshire Dales maintains important links with the medieval past. The monks of nearby Jervaulx were famous for making cheese and breeding horses, and both enterprises are still an important feature of the local economy (the town of Middleham is particularly well-known today as a training centre for racehorses). The castle itself, now a ruin, is in the care of English Heritage.
| | |
| --- | --- |
| | |