Towton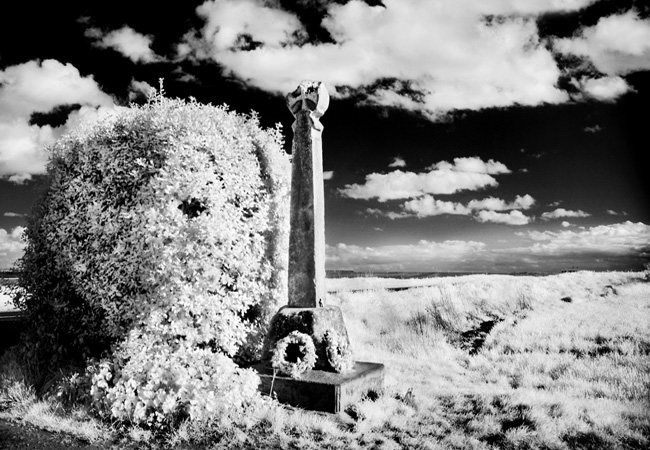 Towton Battlefield, North Yorkshire
The Battle of Towton, which took place on Palm Sunday, 29 March 1461, was the largest and bloodiest battle of the Wars of the Roses. According to the reports of heralds, whose figures have been preserved in various sources, 28,000 men were killed. Most of the fatalities were on the Lancastrian side, as Edward IV's army gained a crushing victory. No quarter was given, and many of those who died were slaughtered during the rout. Skeletons discovered in a mass grave, which was uncovered in 1996, provide graphic testimony to a frenzy of killing.
The monument pictured, Dacre's Cross, now serves as a memorial to the battle. From here one may look across the area known as North Acres, between the villages of Saxton and Towton, where the main part of the battle is thought to have occurred. At the time of the battle North Acres was unenclosed farmland – much, indeed, as it remains today. Yet one must also imagine freezing conditions, as the soldiers on both sides struggled to cope with the effects of unseasonal snow and hail.
A registered charity, the Towton Battlefield Society, has been set up to keep the memory of the battle alive; for many people today the word Towton is representative of the tragic cost of the Wars of the Roses. Contemporary observers were also deeply affected. The author of 'Gregory's Chronicle' is often praised for his wit and flair, but there is a moving directness to his description of Towton. His terse account concludes with a simple prayer for the dead: "
Jesu be thou merciful unto their souls. Amen
."
| | |
| --- | --- |
| | |